Rajasthan Education Board will be going to conduct REET or Rajasthan Eligibility Examination For Teachers (REET) 2021 on 25 Apr 2021. Earlier RBSE had announced 32000 vacancies for the post of government 3rd-grade teacher at the state level in Rajasthan. All the candidates has started preparing for REET 2021 examination for Level 1 and Level 2. Rajasthan General Knowledge will be the important section for both Levels in REET Exam. Rajasthan GK will come in Level 1 in Environmental Studies section and on Level 2  in Science, Social Science.
Get free Study material for REET Exam
Highlights of Rajasthan GK
| | |
| --- | --- |
| Name of the Board | Board of Secondary Education, Rajasthan |
| Exam Name | Rajasthan Eligibility Examination For Teachers (REET) 2021 |
| Examination Date | 25th April 2021 |
| Section  | Rajasthan GK |
| Paper 1 | Environmental Studies |
| Paper 2 | Science, Social Science |
| Category | General Knowledge |
| Official Website | www.rajeduboard.rajasthan.gov.in |
Rajasthan GK Syllabus for Paper 1
Environmental Studies 
Topic
Subtopics
Profession
Profession of your surroundings (stitching clothes, gardening, farming, animal rearing, vegetable vendor etc.), small and cottage industries; major industries of Rajasthan State, Need for consumer protection, co-operative societies.
Our Culture and Civilization and Pride
Fairs and festivals of Rajasthan, National festivals, Dresses and ornaments of Rajasthan, food-habits, architecture, fort, places, painting and art and craft of Rajasthan; Tourist places of Rajasthan; Great personalities of Rajasthan, Proverb of Maharana Pratap, Mahatma Gandhi
Government
Panchyat Raj and Urban Self government in Rajasthan
Rajasthan GK Syllabus for Paper 2
Science
Topic
Subtopics
Agriculture Management
Agriculture Practices, Major crops grown in Rajasthan
Social Studies
Government : Composition and Functions
Parliament, President, Prime Minister and Council of Ministers; Supreme Court, State Government, Panchayati raj and Urban Self – Government. (in reference to Rajasthan) District Administration and Judicial System.
Geography and Resources of Rajasthan
Physical regions, Climate and drainage system, Lakes, Water conservation and Harvesting, Agriculture, Soil, Crops, Minerals and Energy resources, Major Canales and River-valley projects of Rajasthan, Transport, Industries, Population, Tourist Places of Rajasthan, Forest and wild life
History of Rajasthan
Ancient Civilizations and Janpadas, History of major dynasties of Rajasthan, Contribution of Rajasthan in revolt of 1857, Prajamandal , Tribal's and Peasant Movement in Rajasth an , Integration of Rajasthan, Major Personalities of Rajasthan.
Art and Cultural of Rajasthan
Heritage of Rajasthan (Forts, Palaces, Monuments ) Fairs, Festivals, Folk-arts of Rajasthan, Painting of Rajasthan, Folk dance and folk Drama of Rajasthan, Lok- Devta, Lok Saint, Folk Music and Musical Instruments of Rajasthan, Handicrafts and architecture of Rajasthan, Dresses and Ornaments of Rajasthan , Languages and Literature of Rajasthan.
Practice REET Subject wise Quiz
Rajasthan GK Free PDF
As students are preparing for REET 2021 papers, Teacheradda is providing Top 200 Rajasthan GK PDF for future preparation. Rajasthan GK will help you in preparation for REET Level 1 and Level 2. Candidates can download free PDF which is given below :
You May Also like to Read: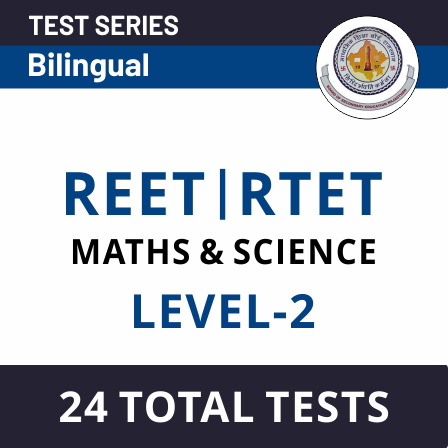 Source link